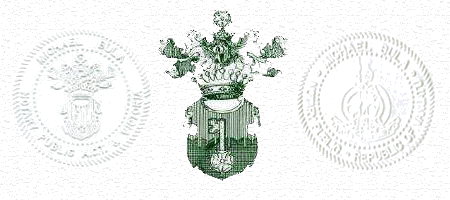 Personal Profiles
---
Michael Bula is the director of MBS.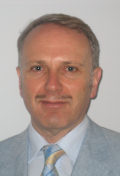 Although not exhaustive, he has a number of honorary appointments as
Legal Adviser to the:
Embassy of France
Royal Belgian Embassy
Embassy of Switzerland
High Commission of Mauritius
Consulate General of France in Sydney
Consulate General of Switzerland in Sydney
Italian Trade Commission in Sydney
Consulate General of Italy in Melbourne
Consulate of Belgium in Melbourne
Consulate of Switzerland in Melbourne
His qualifications are:
Bachelor of Arts (French and Italian) (University of Melbourne)
Bachelor of Laws (University of Melbourne).
Graduate Diploma in Notarial Practice (Victoria University)
Professional French

«

English Translator (National Accreditation Authority for Translators and Interpreters) (NAATI).
First admitted in 1982 in Victoria, he is also a Barrister and Solicitor of the Supreme Courts of:
the Australian Capital Territory
New South Wales
the Republic of Vanuatu and
the High Court and Federal Court of Australia and its Territories.
Michael Bula is a former Honorary Consul of the Republic of Vanuatu. He was appointed Honorary Consul General of the Republic of Senegal in September 2003.
He was decorated by the French Government in October 1998 as a Chevalier de l'Ordre National du Mérite, in recognition of his service to France in the legal and cultural spheres.

Notary Public
He is a Notary Public for the Australian Capital Territory, Victoria and the Republic of Vanuatu. Applying the Apostille under the Hague Convention, notarial deeds drawn by him can be executed for all Australian and international purposes in English, French and all other languages.

---
Mr Michael Mackinnon is Special Counsel to MBS.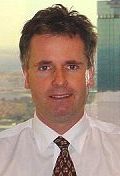 Mr Mackinnon provides MBS with dispute resolution services in mediation, conciliation, arbitration and litigation in courts and tribunals, including drafting interlocutory documents, appearances, advocacy and research.
His qualifications are:
Bachelor of Arts (Monash University)
Bachelor of Laws (Monash University).
He was first admitted to practise in Victoria in 1987 and in 1995, obtained the Diplôme Supérieure de Français des Affaires (the Advanced Diploma of French for Business).
He practises as a solicitor and independent counsel in commercial dispute resolution and litigation, covering a wide range of legal areas involving corporations law, trusts, property, contract, insolvency and equity. He was previously a senior associate in a major Australian law firm (Minter Ellison) working in the commercial dispute resolution and corporate recovery and insolvency practice groups. Mr Mackinnon has handled a number of major projects, acting for corporations, liquidators, banks and brokers. He assists a number of leading Victorian law firms in the areas of commercial dispute resolution, corporate and personal insolvency, defamation, building disputes and advocacy.
He has written a number of articles and publications and has assisted in the preparation of a dispute resolution and legal ethics programme for the University of Melbourne Law School. He is also the author of the standard legal form titled "Horse Sale and Purchase Contract" retailed throughout Australia.

---
Dr Bruno Zeller is the International Law Consultant to MBS.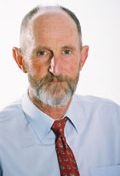 Dr Zeller provides MBS with advice on conflict of laws/private international
law, public international law, comparative law, and international alternative
dispute resolution.

His qualifications are:

Diploma of Business Administration (Switzerland)
Bachelor of Commerce (University of Melbourne)
Diploma of Education (University of Melbourne)
Bachelor of Education (University of Melbourne)
Master of Laws (International Trade) (Deakin University)
PhD (University of Melbourne) - "The United Nations Convention on Contracts for the International Sale of Goods, A Methodology for its Interpretation and Application."

He is currently Adjunct Professor, School of Law, Murdoch University, Perth, Western Australia and Associate Professor in Law at Victoria University, Melbourne, Victoria in the School of Law in the Faculty of Business and Law and has lectured in Tax Law and Practice, Insolvency Law, International Trade Law and currently Dispute Resolution and Civil Procedure. He has also given seminars to academic staff and students on International Sales Laws issues. He has conducted a seminar for international students on "International Trade Law and China" at the Faculty of Law, University of Geneva, Switzerland. As a result the abridged version was published in a seminar series, with extremely favourable reviews.

He is involved in mooting with a passion to train and prepare teams of students to participate in the Willem C. Vis International Commercial Arbitration Moot in Vienna, whereby Victoria University has participated.

Dr Zeller has been invited to participate as an arbitrator at the Vis International Moot in Vienna and Vis East Moot in Hong Kong and has been recognised as a significant contributor in the area of International Uniform laws, e-commerce and the methodology of interpretation of uniform international instruments.

He is actively involved in research in the areas of international private law and dispute resolution and has published extensively, with international recognition and quoted by leading academics as contributing to the stock of knowledge on international uniform sales laws. Most of his articles are comparative in nature where domestic principles of contract law are compared and analysed with international unified laws and restatements of contract law such as the UNIDROIT principles. His articles have been quoted in a submission to the Supreme Court of the United States.

He is the editor of the Australian site of the Autonomous Network of CISG Websites (view the site at www.business.vu.edu.au/cisg) requiring awareness of the current state of research and judicial decisions in Australia in relation to international private sales laws. In the Pace University, New York comparison of the Vienna Sales Convention with the UNIDROIT model laws as well as the European Principles of Contract Law, his contribution of four articles was published on their website. Dr Zeller is also the Australian contributor of case summaries on uniform international sales laws as well as international transport law for UNIDROIT in Rome. Due to his language skills, he is not restricted to reading English publications only.

Dr Zeller has presented many papers at conferences and written numerous articles.